Numerology Analysis of RAJESH KHANNA – The Providential Legend
From Jatin Khanna to Rajesh Khanna, India's first superstar, 'A Phenomenon', who enjoyed God like status, Rajesh Khanna lives on in the hearts of his fans as no other actor did. But why did India's first and only superstar swiftly wane can only be answered best by his numbers and birth chart.
Numerology Analysis of Rajesh Khanna
Rajesh Khanna was born on December 29, 1942. 29 – a very influential birthday.
Fate Number 2 of Rajesh Khanna
Number 2 makes one moody and drawn to activities which brings in contact with people.
There is fire and latent in personality.
Difficult to live with and understand as one is self-willed and erratic.
One has many aficionados, is competent of great love but yearn for social gratitude & attention that will achieve stupendous success, will achieve much if one does not seek fame and success as excess ambition can lead to untimely fall or death.
One's liaisons could lead to scandal, guard against delight.
Destiny Number 3 of Rajesh Khanna
Rajesh Khanna destiny number adds to 3 (2+9+1+2+1+9+4+2).
Number 3 is blessed with ingenuity, inkling, and eloquence.
You appreciate good food and like to live well enjoy travel, have a decisive draw towards laughter, entertainment, and the lighter side of life.
Usually have a sense of dignity, can lever a situation without loss of face, and often succeed by sheer charm of personality. Optimism, when becomes extreme may lead to profligacy and audaciousness.
One may also have propensity to ignore obnoxious fact of life, need to guard against gluttony in alcohol.
At same time one must develop patience as one is apt to be impetuous and bigoted.
Presence of Numbers in numero chart of Rajesh Khanna
Presence of three 2's makes him perceptive and lets good musical knack along with presence of 4 in the chart.
His numero-scope has arrow of scepticism implying that one does not accept things at face value also.
It makes one idealistic with arrow of intellect and arrow of loneliness.
Kabala Number of Rajesh Khanna
In fact, his voyage to stardom was cast iron when he changed his name from Jatin to Rajesh Khanna which brought in the kabala vibration of 36.
Number 36 which is symbolized as 'The Sceptre' which guarantees great rewards and a good harvest from creative faculties.
List of Hit movies of Rajesh Khanna Movies by Numerology
In 1969, Rajesh was in his personal year 3 (same as his destiny number). During this time he rose to instant national fame with Aradhana (20).  Film critics referred to him as the first superstar of India.
During year 1971, Rajesh in his 29th year also in his personal year 5 (most fascinating and exceptionally flattering year. He gave hits like  Kati Patang

,

Anand

,

Andaz, Aan Milo Sajna

,

Haathi Mere Saathi

,

Mehboob Ki Mehndi.

In 1972 in his 30th (3) year hits like

Dushman, Amar Prem

,

Apna Desh

,

Bawarchi

!
Rajesh Khanna chemistry with Mumtaz by Numerology
Rajesh and Mumtaz born on July 31, shared a great on-screen chemistry.
Both of them gave super hits flicks while he had his songs sung by his dear friend Kishore Kumar. Kishore Kumar date of birth is 4 August, this blend worked miracles reason being numbers 2 and 4 gel well.
Name Letters
Letters in his name ~ A, J, S – ingenuity, initiative and sovereignty & N, E – versatility, active, charisma
Rajesh Khanna Pinnacle
Rajesh Khanna first Pinnacle ended @ 33 (1942 – 1975)
#5 – Period of changes and existing potential, number of factions, evolution and spread.
One cultivates talents, new experiences, meeting new people and travelling great distances, getting into superficial relationships.
His health sign can be worked out by his whole name kabala value that adds to #6. It is implying one's well-being is greatly reliant on accord in environs and personal relationships, emotional anxiety affects as much as physical disabilities.
Rajesh Khanna connection with Dimple 
Rajesh Khanna bought lavish bungalow named Dimple (#25). He bought it from Jubilee Rajendra Kumar born on July 20, 1929. His fate number 2 (2+0) and destiny number 3 (2+0+7+1+9+2+9). Later re-named it Aashirwaad (#25). He married a girl named Dimple.
Dimple Kapadia- Rajesh Khanna Marriage
Rajesh Khanna married Dimple Kapadia at the height of his prominence in 1973. During that time his personal year 7 which is not approving for marriage and alliances and they had fractions then severance.
Rajesh Khanna last Pinnacle
His fourth and last Pinnacle ended @ 60…
#1 – Instigation of this epoch brings in many difficulty and change.
One may not receive support from family and friends, circumstances will force one to exercise his will power and fortitude. One must avoid being intractable, self-centred, or numb.
Astrology Chart of Rajesh Khanna
What's the reason of Rajesh Khanna downfall ?
It was retro Saturn in the tenth house from Moon, which like in Napoleon's chart caused 'inflexibility'.
His Leo Moon Ascendant which cause a regal lifestyle.
Rahu conjunction with Moon in the ascendant doomed him, liquor ensured his Saturn would draw him close to end.
The euphoria began with the endemic fame when Rajesh Khanna made his ingress singing Mere Sapno Ki Rani Kab Aayegi Tu… an irresistible invitation to his dreams rather than to a dream girl. However, life as we know it is a little gloomy now. Delightful romance has gone out of our lives. But like the superstar sang. . . Ek Din Sapno Ka Rahi… Chala Jaaye Sapno Ke Aage Kahan. . .
Vineet Sakhuja awarded as Best Tarot Card Reader & Astrologer by Bipasha Basu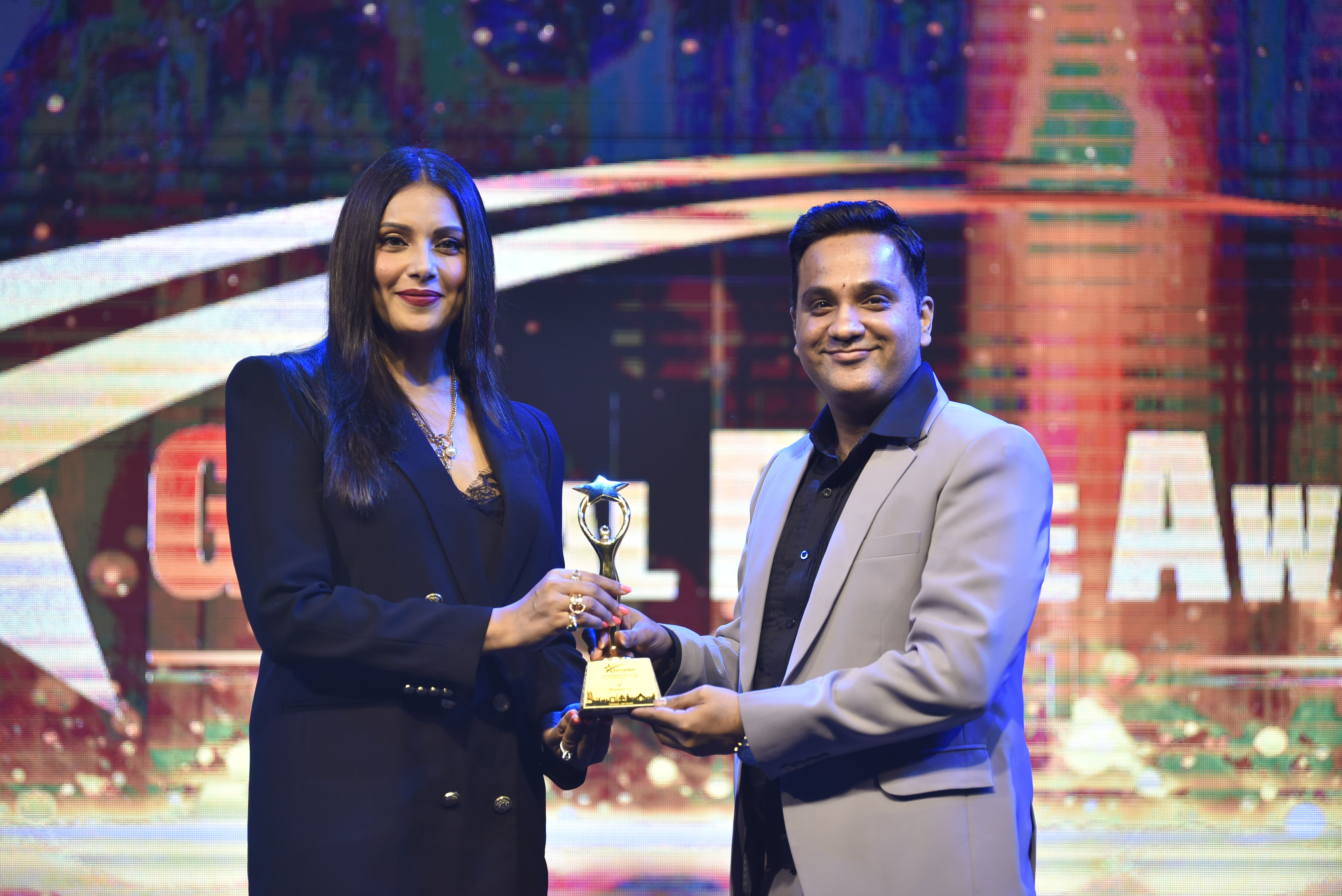 Vineet Sakhuja awarded as Best Tarot Card Reader in Delhi By Mandira Bedi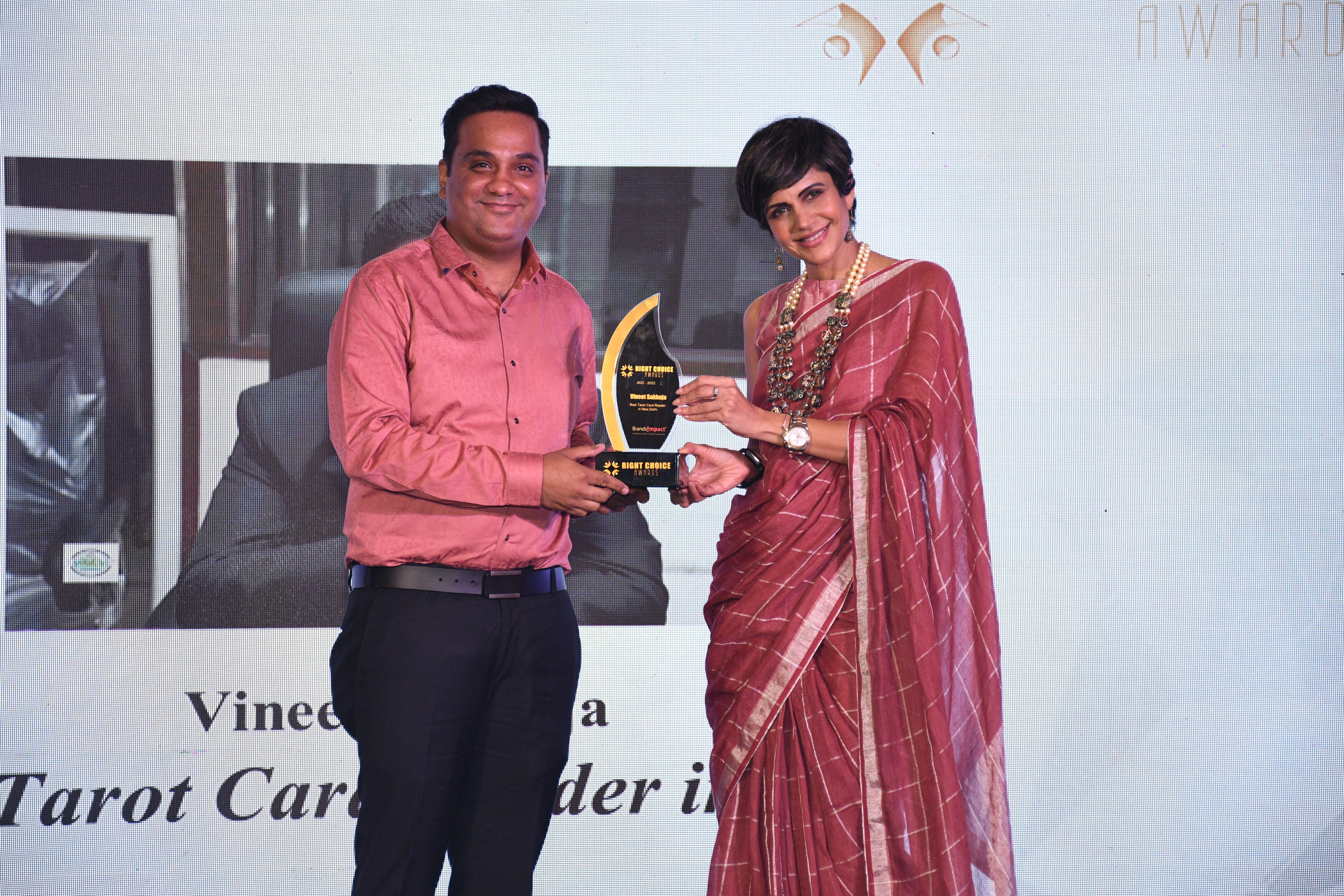 For more update, remedies, Astro tips, Tarot Tips, Vaastu tips. Follow us on Instagram – vineetsakhuja65
Book your Tarot & Astrology Reading for Love/Marriage Relationship, Career, Heath etc: