Aamir Khan Numerology Analysis-Shades of Perfection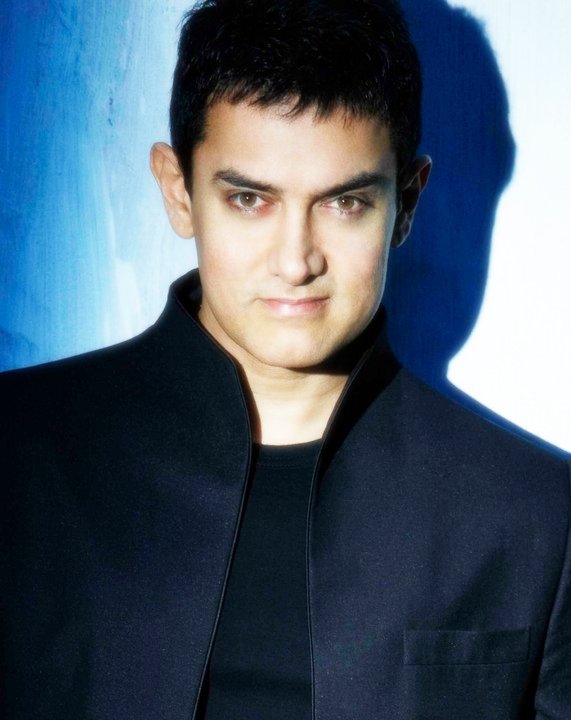 Aamir Khan is known as perfectionist, let's see what numerology makes him so special. He is perfectionist, influential, intelligent – affix all likely adjectives you want… the man promises to leave you with a loss of words after all! Such is the magic of Aamir Khan. The man, whose film has been nominated at the Oscars, has one of the largest fanbase, has dined with most international biggies and is the man of the highest grossing film of Bollywood. A genius, who knows all tricks of the trade, Aamir Khan has been gifted with cinematic brilliance and continues to awe film lovers with every move he makes. Attaining immense fame and adulation, the actor's 'planned' journey has been the reason for his super success in Bollywood. Here's bringing you all the dope on Mr Aamir Khan's professional and personal secrets decrypting thru numbers(Numerology).
Numerology Analysis for Aamir Khan
Aamir Khan is born on March 14, 1965. Aamir Khan Fate Number is 5 (1+4) and his Destiny Number is 2 (1+4+0+3+1+9+6+5) native. So as per numerology, Aamir Khan Fate Number is 5 and destiny number is 2.
Number 14
14 loves changes, excitement and travel, are creative and critical at the same time, though calm but there is emotional turbulence within making them moody, adaptable and flexible also restless and easily bored and may change relationships. They are versatile and talented, dedicating to anything leads them to achieve greater success.
Destiny Number 2
2 faces many ups and downs are sensitive to environs, dislike being hurried into actions. These natives are highly imaginative and able to make a mark in arts or creative fields. Partners and companions influence them greatly and they have to dedicate their life to service. Have to develop the ability to see through the duality of happiness and gloom. Romantic attachments bring them joy and they achieve best results when working quietly. Unreduced destiny number sums to kabala number 38 which is a very powerful spiritual number, indicates power and success if talents are used well and are sympathetic to others but may also cause misunderstandings.
NumeroScope of Aamir Khan
Aamir Khan numero-scope has; arrow of intellect giving him excellent intellect and memory and highly successful in area requiring constant intellectual effort, arrow of willpower enables him extremely persistent and will be successful in reaching goals with optimistic attitude, arrow of determination and arrow of emotional balance making him intuitive and emotionally balance.
Let's see how number 5, 2, 1 and 7 constructively enabled Mr Aamir Khan to climb the ladder of success. . .
Married Kiran Rao born on November 7, 1973; a destiny number 2 (7+1+1+1+9+7+3) on December 28, 2005; date sums to 2 (2+8+1+2+2+0+0+5) as well in personal year 6 (1+4+3+2+0+0+5); fructifying year for marriage ensuring conjugal bliss by Numerology.
Aamir Khan got Honoured by the government of India with Padma Shri in the year 2003 (5) and Padma Bhushan in the year 2010; he was in his personal year 2 (1+4+3+2+0+1+0). See Numerology Prediction of Aamir Khan.
He got breakthrough with teenage romance QAYAMAT SE QAYAMAT TAK adding to #41, shot to fame and publicized as teen idol, it was released on April 29, 1988; 2+9=11 and sum total adds to 5 (2+9+0+4+1+9+8+8) along with co-star Juhi Chawla born on November 13, 1967; a destiny number 2 (1+3+1+1+1+9+6+7). In the following year he earned a Special Jury Award for thriller RAAKH adding to #11.
He subsequently starred in several commercially successful films in the early 90s, including the 1991 (2) romantic comedy DIL HAI KE MANTA NAHIN adding to #55, 1992s sports film JO JEETA WOHI SIKANDAR in his personal year 2 (1+4+3+1+9+9+2), 1993s comedy drama HUM HAIN RAHI PYAR KE adding to #55, a victorious vibration in his 29th (2+9=11) year, and 1995s musical drama RANGEELA adding to #25 when he was in his personal year 5 (1+4+3+1+9+9+5).
Marked debut of his production company with Academy Award nominated and National Award winner flick LAGAAN adding to #14 alike his birth number in his personal year 2 (1+4+3+2+0+0+1), it was released on June 15, 2001; date adds to 6 (1+5) and sum total of date adds to 6 (1+5+0+6+2+0+0+1) which reminds of one of the most commercially successful films of 90s RAJA HINDUSTANI which earned him his first Filmfare Best Actor Award in his 32nd (3+2=5) year, it was released on November 15, 1996; date adds to 6 (1+5) and sum total adds to 6 (1+5+1+1+1+9+9+6) too! In the same year he also gave critically acclaimed and National Award winning DIL CHAHTA HAI adding to #34, which has now attained a cult status.
In 2006 (8), he gave RANG DE BASANTI adding to #37, very fortunate number; it was well received by critics and audience and Khan also bagged Filmfare Critics Best Actor Award, he was in his 41st (4+1=5) year. In the same year he gave blockbuster FANAA adding to #16 with Kajol born on August 5; a fate number 5 and both were praised for their quixotic pairing. Back in 1997 (8) he gave hit flick ISHQ adding to #10, a favourable number; co-starring Juhi Chawla, Kajol. Turned director in the following year with TARE ZAMEEN PAR adding to #50 and received National Award for it.
Khan gave blockbuster hit GHAJINI adding to #17; represented by the star of the Magi, privileged vibration ensuring reward for the righteous, it was released on December 25, 2008; sum total adds to 2 (2+5+1+2+2+0+0+8) alike musical success DIL adding to #8; either a great success or great failure which was released on June 22, 1990; sum total adds to 2 (2+2+0+6+1+9+9+0) and not to skip hit flick SARFAROSH adding to #32 (5) in the year 1999 (1).
Then came highest grossing film of all time and coming of age comedy-drama 3 IDIOTS adding to #23 (5), released on December 24, 2009; sum total adds to 2 (2+4+1+2+2+0+0+9).
In 2010 he gave critically successful DHOBHI GHAT adds to #32 (5) in his personal year 2 (1+4+3+2+0+1+0), flick tagged mainly an art and parallel cinema was well received and appreciated by critics and in the same year he produced critically acclaimed, Indian satirical comedy PEEPLI LIVE.
In his 47th (4+7=11) year, Aamir Khan that is in year 2011, he backed hit flick DELHI BELLY adding to #32 (5) which was well appreciated by critics and audience also in same year he was appointed as national brand ambassador for Unicef to power child nutrition.
Following year 2012 (5) Aamir debuted on small screen with social issue based talk show SATYAMEV JAYATE adding to #38 (3+8=11) alike his destiny number; it received an overwhelming positive response and feedback from both critics as well as public. Also starred in successful neo-noir mystery thriller TALAASH: THE ANSWER LIES WITHIN adding to #88, it received much acclaimed success in overseas than in domestic front. If you notice number 7 has just got him critical acclaim.
Smashed all prior box office records with adventure flick DHOOM: 3 released on December 20, 2013; sum total adds to 2 (2+0+1+2+2+0+1+3), he was in his personal year 5 (1+4+3+2+0+1+3).
Redefined box office number with godman satire PK adding to #10, number ensuring success was released on December 19, 2014; sum total adds to 2 (1+9+1+2+2+0+1+4) too in his 50th (5) year and DANGAL adding to #17 tallying with Ghajini, materialising as all-time blockbuster.
It's no happenstance that Aamir Khan intelligently or be it luck that has favoured this hard trier Khan by making things ostentatious in sync with his numbers, for instance be it Ghajini, 3 Idiots, PK et al were released on date adding to 2 which is his destiny number!!