Kamada Ekadashi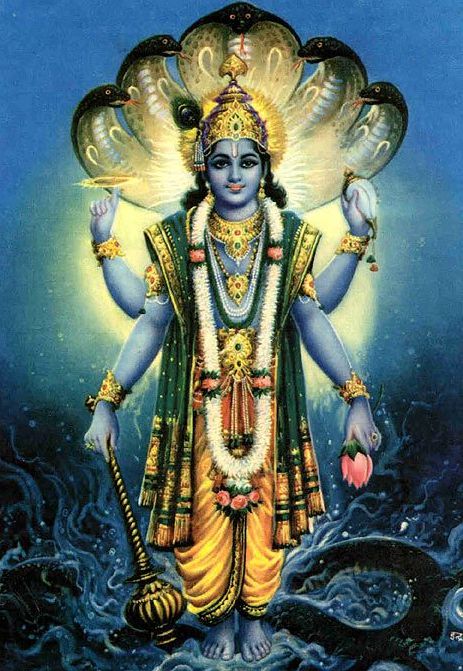 This Kamada Ekadashi is believed to fulfil all worldly desires of devotees (Kamada meaning 'fulfilment of desire). In a year, 24 Ekadashis comes. Each Ekadashi got a different name and have their own significance. Kamada Ekadashi is the first Ekadashi in the Hindu Year and it is celebrated right after Chaitra Navratri & Rama Navami. As per the Hindu calendar, Kamada Ekadashi falls on the eleventh day during Shukla paksha of Chaitra month. As per the Gregorian calendar, it falls in the  March or April month.
Like all Ekadashis, on Kamika Ekadashi all devotees pray to Lord Vishnu.
What to do on Kamda Ekadashi
Donate sesame(til) and fruits on this auspicious Kamda Ekadashi day.
Feed cow with green leafy vegetables.
On every Ekadashi, try to recite Vishnu Shastranaam.
You can chant also this mantra
श्री राम राम रामेति रमे रामे मनोरमे सहस्रनाम तत्तुल्यं रामनाम वरानने
Ram Raameti Raameti, Rame Raame Manorame ।
Sahasra-Nama Tat-Tulyam, Raama-Naama Varanane ॥
(If one Chant Shri Ram Ram Raameti once is equal to chanting the name of Lord Rama a thousand times. Above mantra is known as the Taraka Mantra.)
One should always use amla juice while taking bath on ekadashi as it will help in removing all sins from life.
In evening today, light a diya using cow ghee in front of Tulsi plant and chant mantra that time
OM NAMO BHAGWATE VAASUDEVAY.
Try to take 11 rounds of Tulsi plant and can above mantra that time.
By doing this, there shall be love and peace at home and no problem comes on any family member.
Many sins are removed if we chant above mantras. If one can keep fast, its also considered very good.
What not to to today on Kamda Ekadashi:
Don't go for a hair cut on Kamda Ekadashi
Not to take rice, sago and sem on Kamda Ekadashi.
Kamda Ekadashi 2021
On 22 april 2021, it starts at 23.36 pm and ends on 23 april 21.47. One can keep fast on 23 april 2021.
"कामदा एकादशी*
 *विशेष – हर एकादशी को श्री विष्णु सहस्रनाम का पाठ करने से घर में सुख शांति बनी रहती है l
Mantra
"राम रामेति रामेति । रमे रामे मनोरमे ।। सहस्त्र नाम त तुल्यं । राम नाम वरानने ।।*
*आज एकादशी के दिन इस मंत्र के पाठ से विष्णु सहस्रनाम के जप के समान पुण्य प्राप्त होता है l*
*एकादशी के दिन बाल नहीं कटवाने चाहिए।*
*एकादशी को चावल व साबूदाना खाना वर्जित है | एकादशी को शिम्बी (सेम) ना खाएं
*जो दोनों पक्षों की एकादशियों को आँवले के रस का प्रयोग कर स्नान करते हैं, उनके पाप नष्ट हो जाते हैं।*
 *कामदा एकादशी*
➡ *22 अप्रैल 2021 गुरुवार को रात्रि 11:36 से 23 अप्रैल, शुक्रवार को रात्रि 09:47 तक एकादशी है ।*
*विशेष – 23 अप्रैल, शुक्रवार को एकादशी का व्रत (उपवास) रखें ।*
 *'कामदा एकादशी' ब्रह्महत्या आदि पापों तथा पिशाचत्व आदि दोषों का नाश करनेवाली है । इसके पढ़ने और सुनने से वाजपेय यज्ञ का फल मिलता है ।*
एकादशी के दिन शाम के समय तुलसी के पौधे के समाने गाय के घी का दीपक प्रज्वलित करके ऊँ वासुदेवाय नम: मंत्र का जाप करते हुए तुलसी की ग्यारह परिक्रमा करें। इस उपाय से घर के सभी सदस्यों में मध्य प्रेम, शुख शांति बनी रहती है और उस परिवार पर किसी भी प्रकार कोई भी संकट नहीं आता है।