Prashna Chart Kundli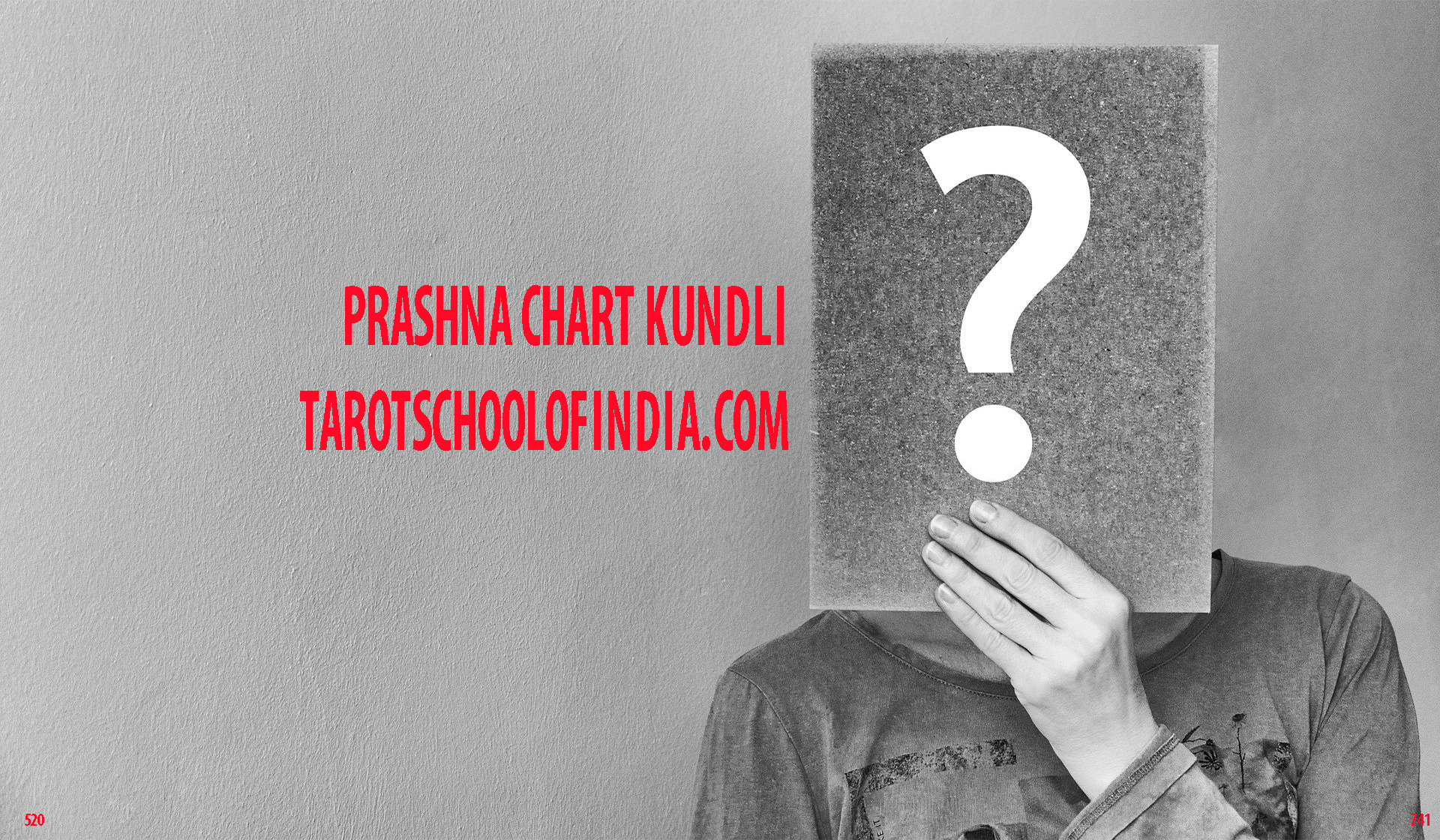 In Prashna Chart Kundli, one doesn't need birth details of the native. The moment Prashna(question) is raised, astrologer makes the chart kundli(horoscope) of that particular time and place. One of the most essential thing in Prashna Chart Kundli is that whosoever raised the Prashna(question), that native should be serious for that query.
I was in Chandigarh, one of the renowned Tarot Card Reader Geetanjali ji came to me and raise Prashna question to me – Vineet ji, please tell how will this Tarot Indian Conference will go? She said I read your many Astrological articles that you wrote for several magazines and I know you can answer it perfectly.
I was there in Chandigarh as I got my invitation from Geetanjali ji for giving presentation on topic – How Tarot and Astrology works together. If you want to read that article, here are the links for Tarot and Astrology-
I made the Prashna Chart Kundali, the moment she ask me that Prashna. I gave her my analysis.
Analysis of Prashna Chart Kundli
23.11.2019
09.30 am
Chandigarh
Haryana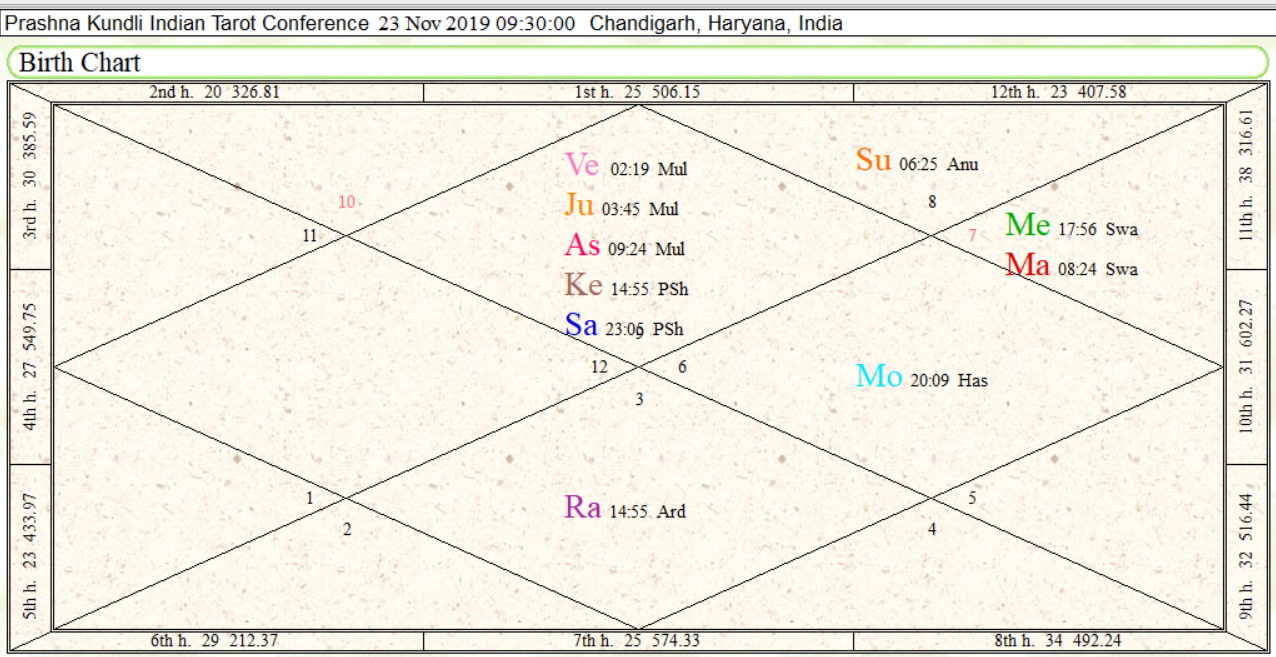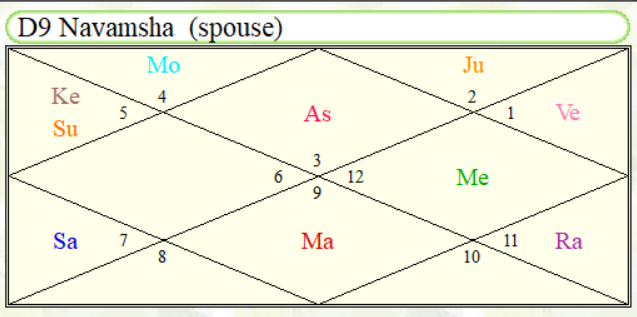 While analyzing Prashna Chart Kundli, Astrologer should focus on parameters which shows karya sidhi(success) and must consider Lagnesh, Karyesh also.
Ascendant lord in Ascendant is consider good and beneficial.
Two natural benefic Planets Jupiter and Venus in Ascendant which is good.
Ascendant lord Jupiter in own sign which shows Native that is Geetanjali ji will be able to handle out things well enough.
Tenth house lord is in eleventh house – house of gains which is good Plus Ascendant lord in own sign. These things are indicating success in her event that is Indian Tarot conference seminar.
Third house lord is in Ascendant which shows one younger sibling helping her out. Geetanjali ji younger brother was fully supporting her. He was there in that concert for full time.
Ketu is in Ascendant with Ascendant lord and she got help from Sikh people.
Jupiter and Venus are in Ascendant in Birth Chart. Venus signifies luxuries and is also very close to Ascendant lord Jupiter degree wise. When Venus is in Ascendant it may make person bit of extravagant. Just to make event more presentable and beautiful, she has done over expenses at the event.
Speakers got trophy. See the color of Trophy. Venus denotes bright white color and Jupiter represents Gold element. Here is the trophy picture –
Venus is sixth house lord – subordinates,and its very close to Jupiter lagna lord which indicates there may may be more female members helping her out. Venus is also eleventh house lord- house of friends. Female friend assisting her that is Anamika Gaba.
Jupiter and Moon are in kendra to each other.
Fourth house lord in own sign and in ascendant and Moon aspects fourth house which shows support of her mother.
Lagnesh and Karyesh both well place in auspicious houses.
Obstacles she faced which Prashna Chart Kundli indicates:
Third house lord and sixth house lord in Ascendant shows lot of struggle but since Ascendant lord Jupiter in own sign in Ascendant so she will be able to manage it out.
Eight house lord is in Tenth house – I said, change may come in her seminar. There may be some kind of delay in beginning of this Tarot Conference and it began late approx after 30 to 45 minutes.
Hurdles are seen since eight house lord in tenth house is never considered good. Last moment, one of her sponsor backed off. Some other sponsor handle her event.
But malefic planet also like Saturn and Ascendant/Lagna is in Rahu – Ketu axis which shows some hindrances in above Prashna Chart Kundli.
Second house lord is placed in twelfth house from itself. Due to which there may be lack of saving that is what she might have anticipate, she may have save lesser money than it.  But Second and eleventh house lord is in Lagna/Ascendant with Ascendant lord, shows she will be able to achieve or save money almost as per her plans.
Ninth house lord in twelfth house shows possibility that one of her chief guest may not come up and one of her chief guest didn't came.
Outcome of above Prashna Chart Kundli – How Indian Tarot Conference Seminar Went
Indian Tarot Conference prove to be one of best seminar organised in year 2019.
Very good topics were covered like connection of Tarot with Crystals, Astrology, Numerology, Vaastu and Art of asking questions etc.
Geetanjali ji gave good time to speakers to give their presentations.
Dr HS Rawat and Pt Rajeev Sharma ji shared valuable tips.
Geetnajali ji awarded the best three presentations among all Tarot Readers and i was one of them. I got buddha.
Her mother and younger brother were helping her.
Food was very palatable.
I won the award for one of best presentations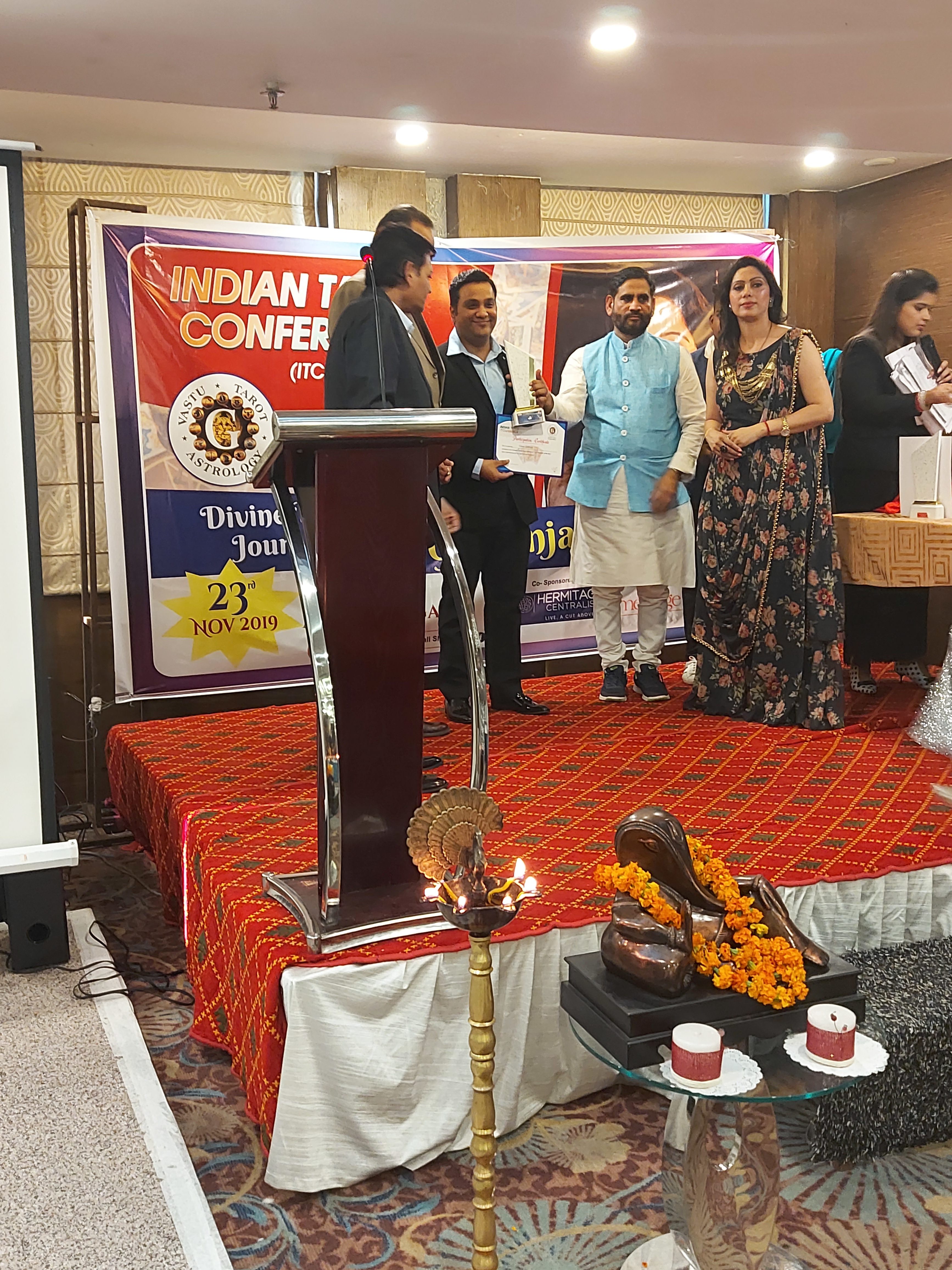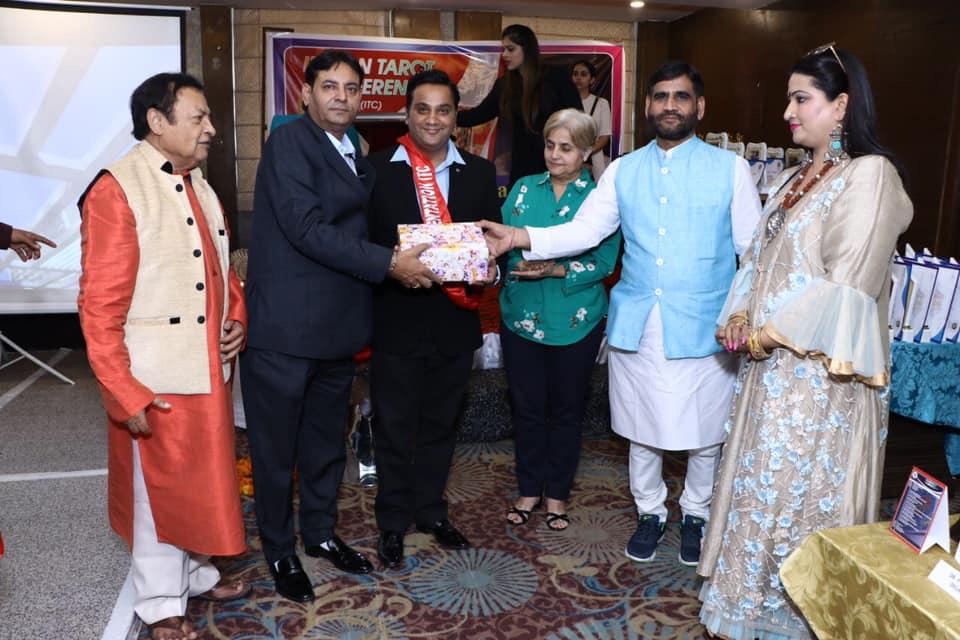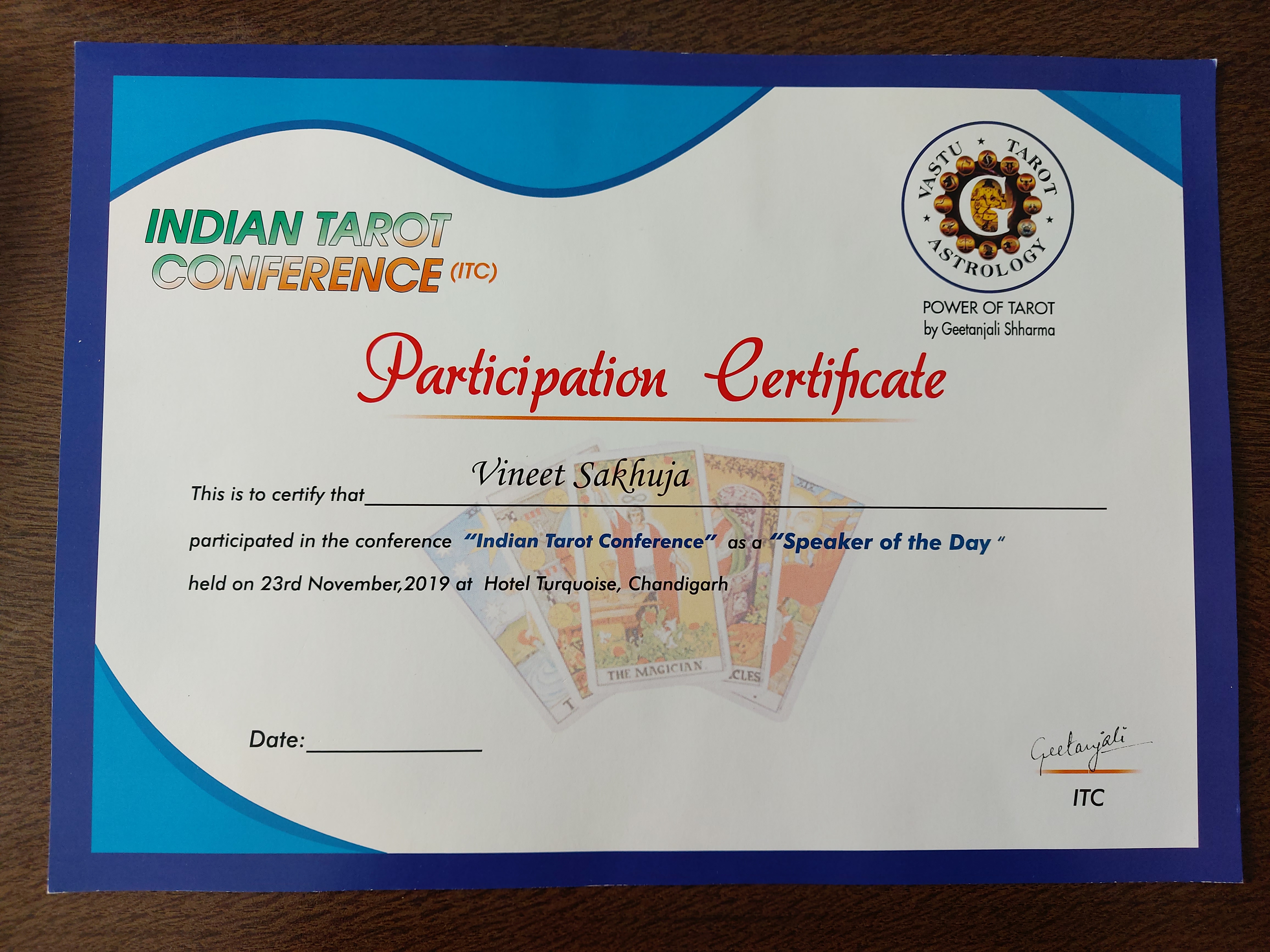 Pics of Vineet Sakhuja with Dr HS Rawat ji, Pt. Rajeev Sharma ji, Geetanjali ji and Anamika Gaba ji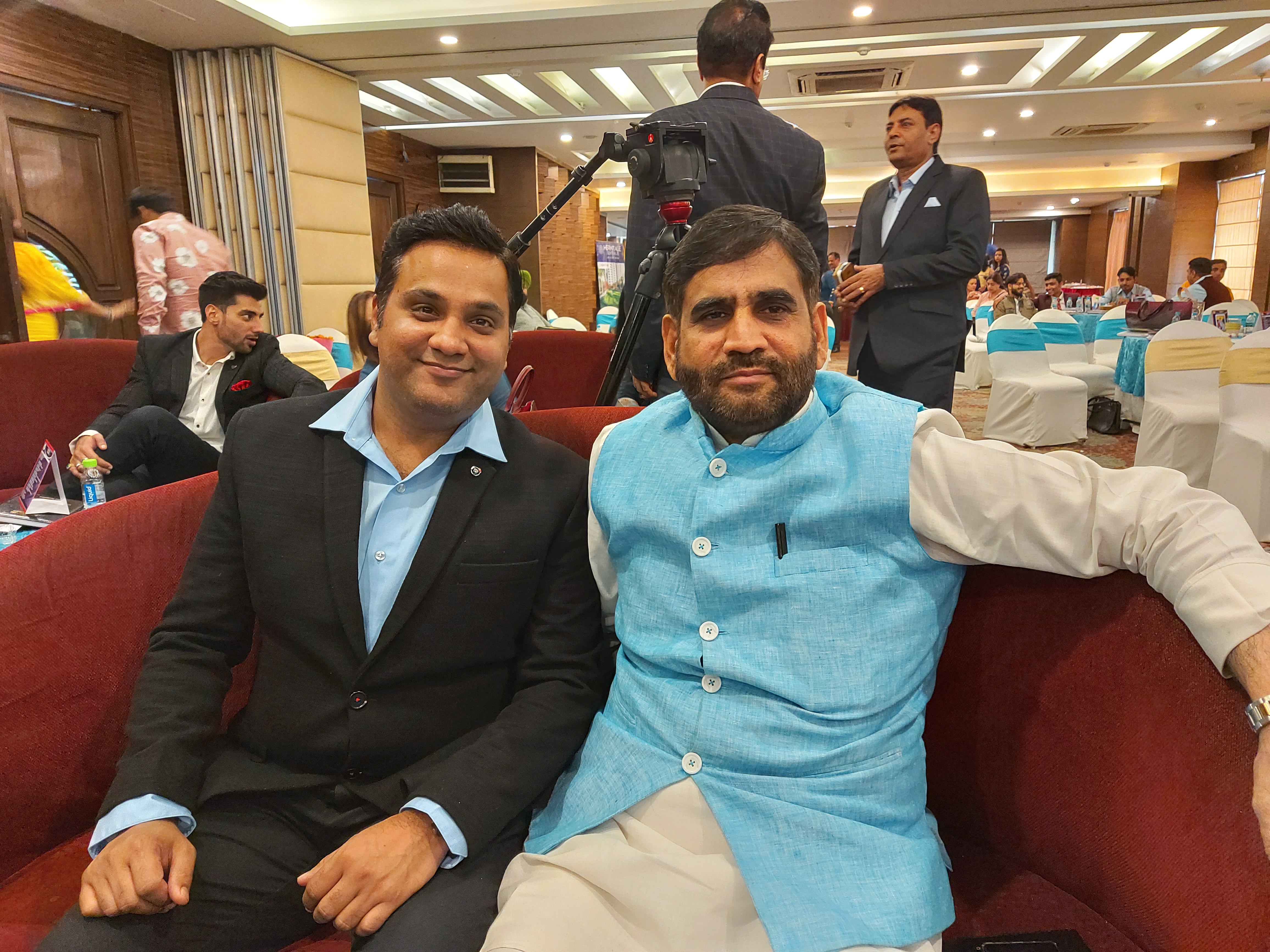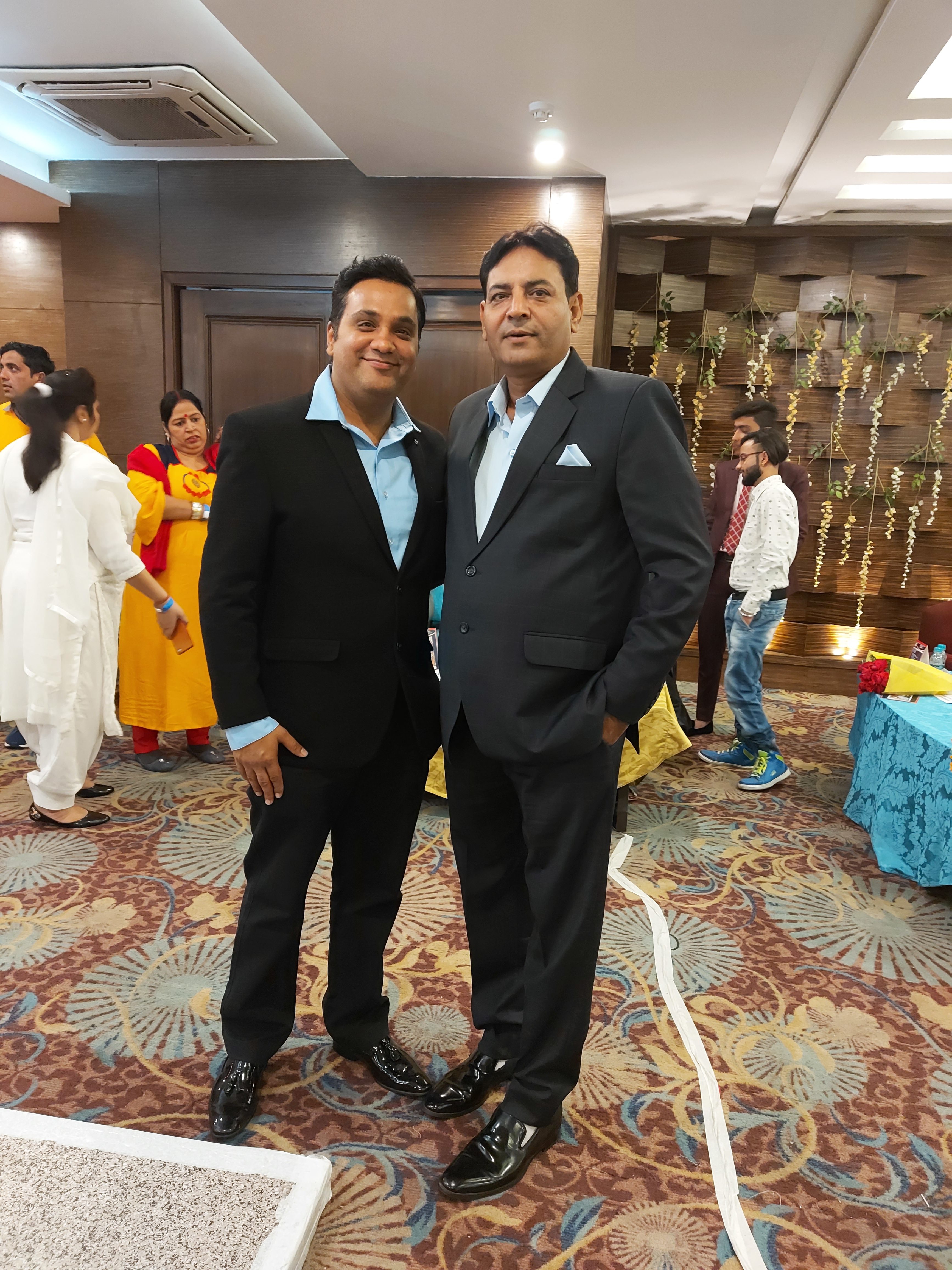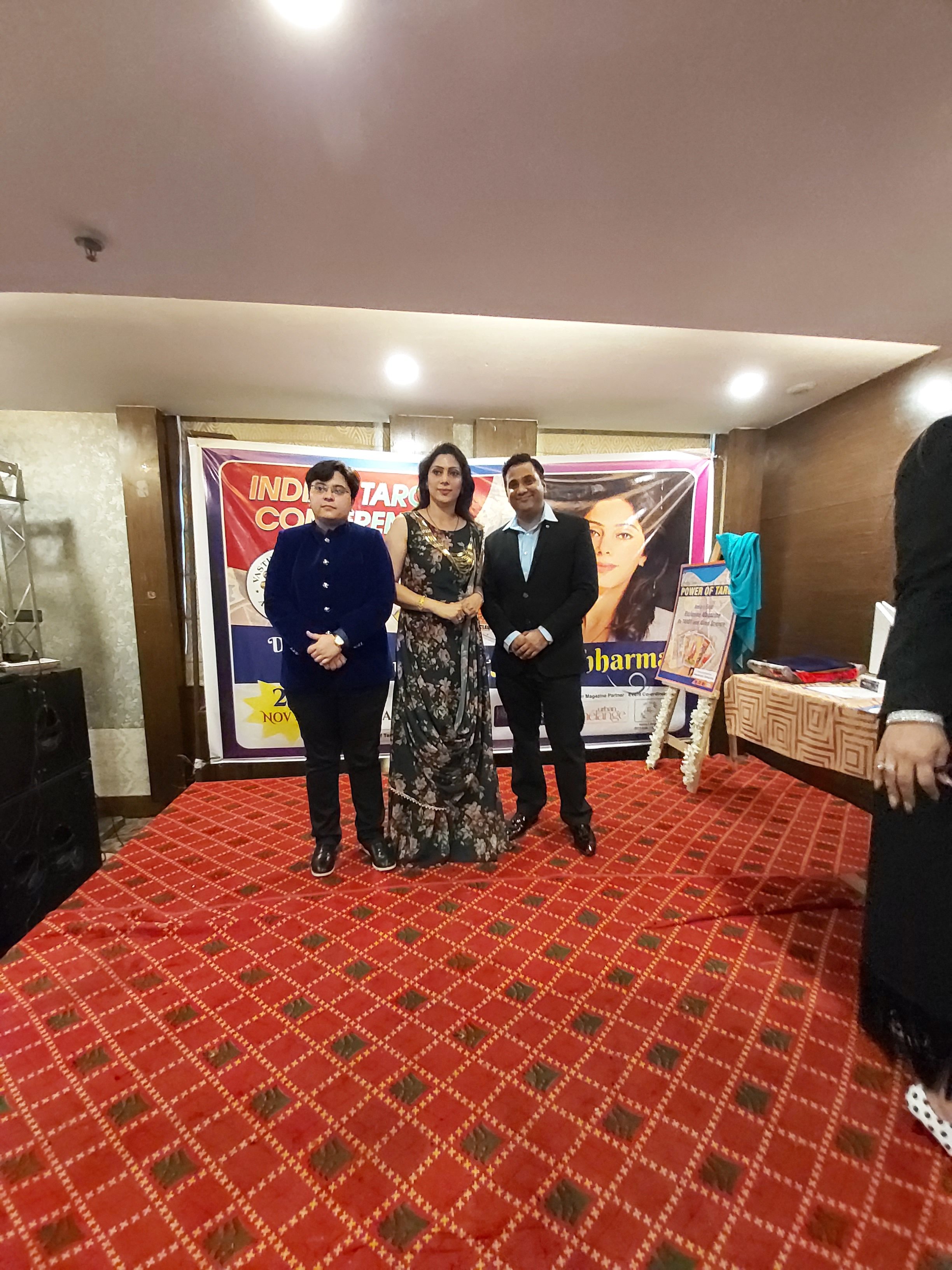 If you want to read more about Prashna in Detail, check this link below: