TOP 10 TAROT CARDS FOR RELATIONSHIP/LOVE/MARRIAGE
By: Tarot Reader VINEET SAKHUJA – 9711112410
Love life is one of the most important aspect of our life. One wrong decision in selecting the partner and it may ruin many lives. At times, for match making birth time is not correct or one may not have even birth time details. Tarot helps in guiding in match making as well as well and gives amazing results for our queries.
There are many ways (not just a single spread) but more spreads which may help out in selecting the partner, knowing the partner, for improving relations etc.
If any card among the belowed-mentioned cards , comes when a Question is asked like, "Should I marry him or her?" Then answer is yes.Here are the top 10 Tarot Cards for Relationship/Love/Marriagementioned below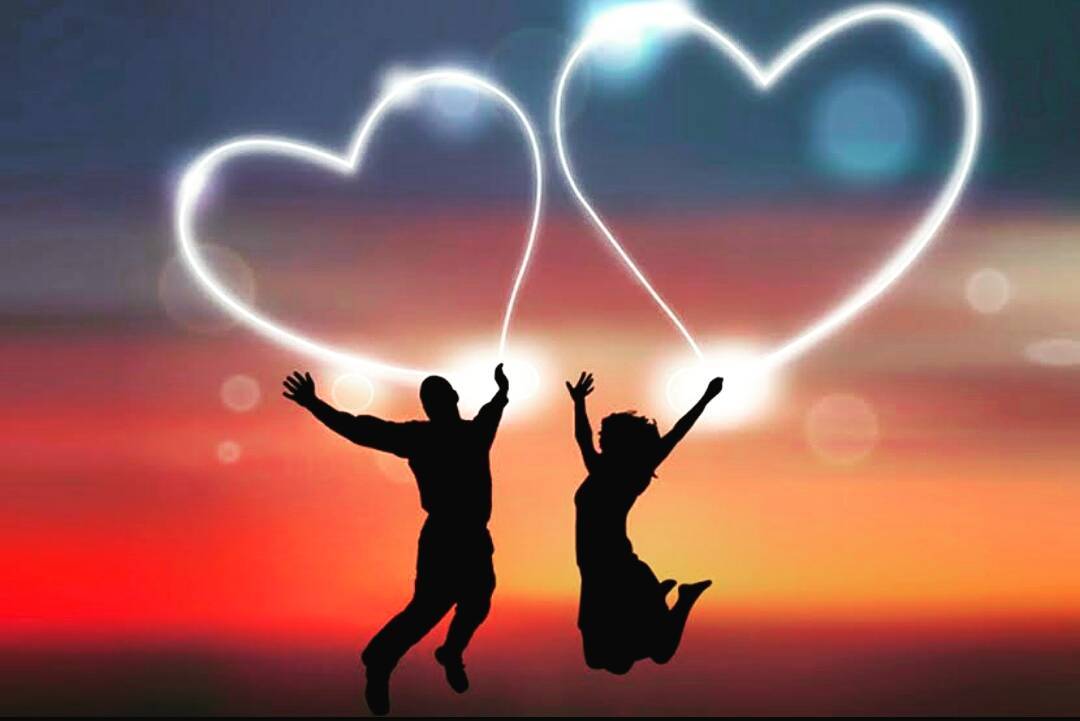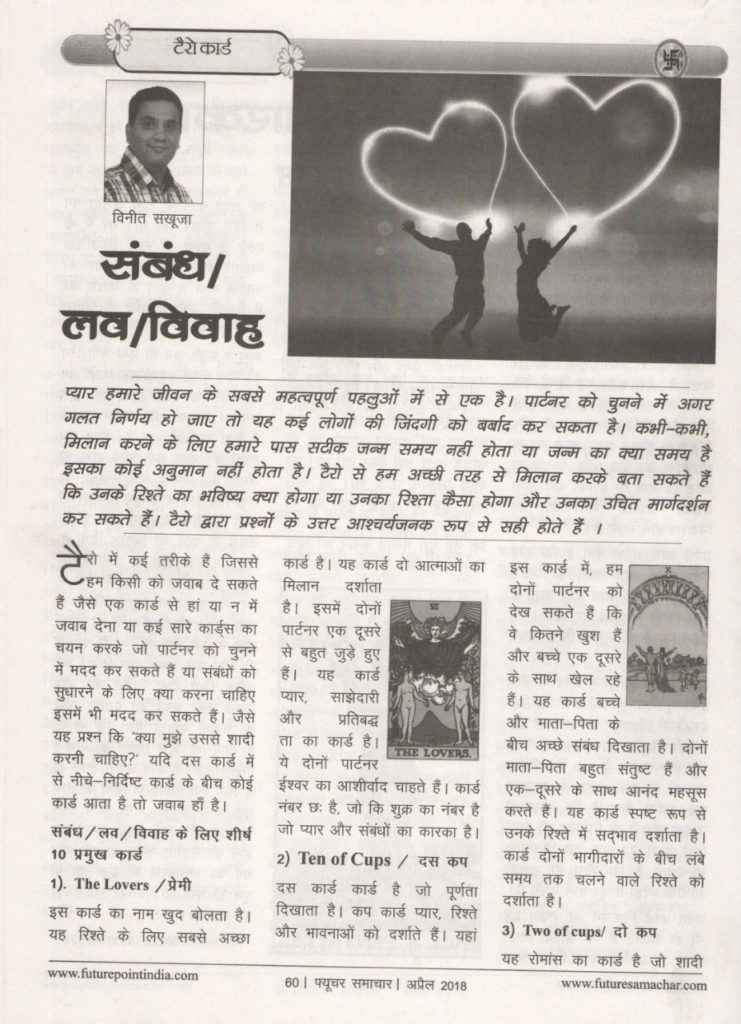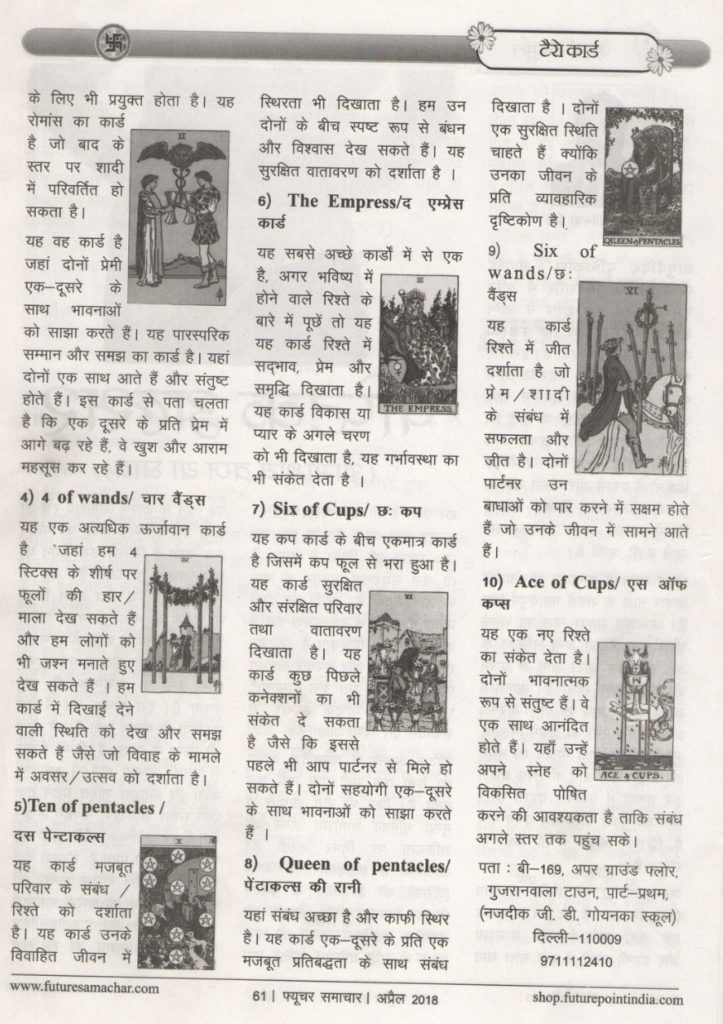 TOP 10 CARDS FOR LOVE/RELATIONSHIP/MARRIAGE  
1) TWO OF CUPS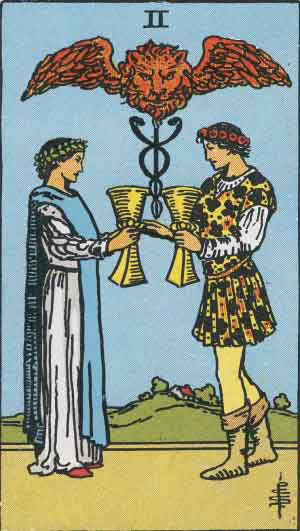 This is the card of romance that may lead to marriage also. This is the card where both lovers share feelings with each other. It is the card of mutual respect and understanding. Here both come together and feel contented. Here the card photo shows couples are moving towards each other feeling pleased and comfortable.
2) TEN OF CUPS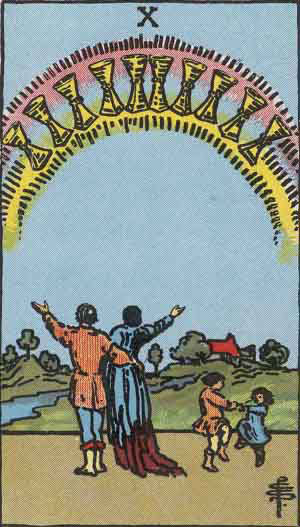 Ten cards is the completion card. Cups card signify love, relationship and emotion. Here in this card, we can see the couple rejoicing and kids playing with each other. This card also denotes of good parent-child relationship. Both partners are very much contended and feel completed with each other. This card clearly shows harmony in their relationship. Cards speak of long lasting relationship.
3) THE LOVERS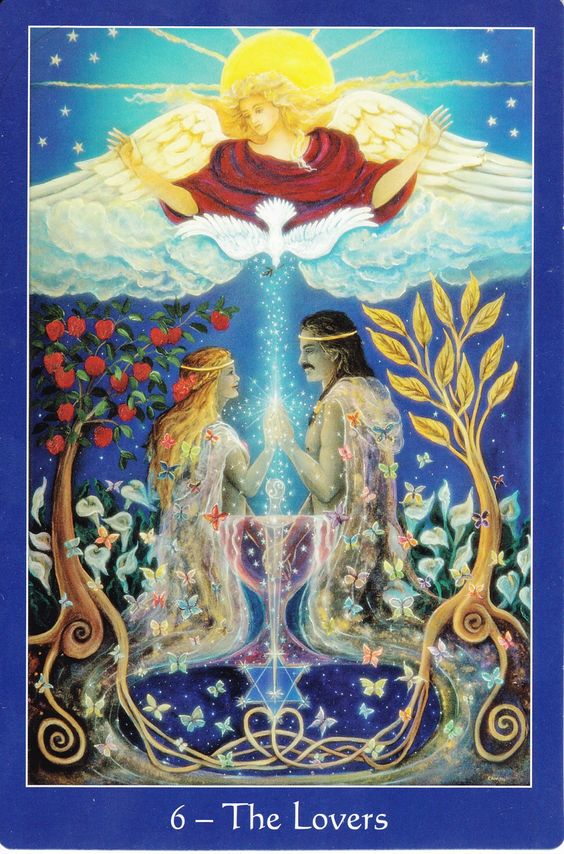 Here the card name speaks for itself. It is simply the best card for relationship. It's a soul mate card. Here both partners are deeply connected with each other. This card is the card of love, sharing and commitment. This card seeks the blessings of God also. The Card number is Six which is ruled by Venus who is significator(karka) of love and relationship.
4) FOUR OF WANDS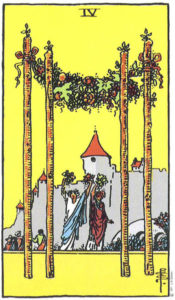 This is a highly energetic card where we can see a garland on the top of 4 sticks(wands) and we can see people celebrating also. We can see and sense the situation reflected in the card which reflects the occasion/celebration like in a case of marriage.
5) TEN OF PENTACLES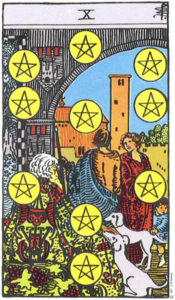 This card shows strong family bonding/relationship. This card also shows stability in their married life. We can clearly see bond and trust between them. It reflects secured environment.
6) THE EMPRESS CARD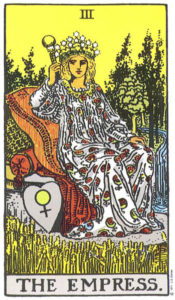 It's one of the best card, if it comes when question is asked for future relationship. This card shows harmony, love and prosperity in relationship. This card also shows development or next stage of love, it may indicate pregnancy also.
HOW WILL BE YOUR UPCOMING YEAR BE? – Prediction By Tarot Cards
7) SIX OF CUPS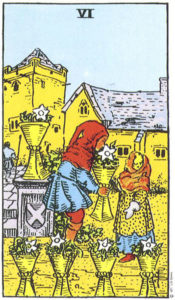 6 Of Cups is the only card among cups card which has cups filled with flowers. This card shows safe and secured family environment. It may speak of some past connection also. Both partners share feelings with each other.
8) QUEEN OF PENTACLES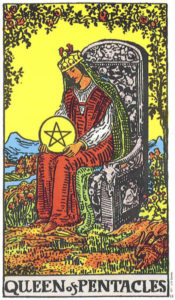 Here relationship is good and is quite stable. The Queen Of Pentacles card shows relationship with a strong commitment towards each other. They both prefer to have a secured status as they have a practical approach towards life.
9) SIX OF WANDS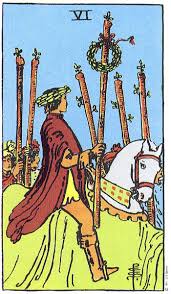 This card shows victory in relationship that is success and triumph in love/marriage relationship. Both partners may come over and cross the hurdles that they may face over.
10) ACE OF CUPS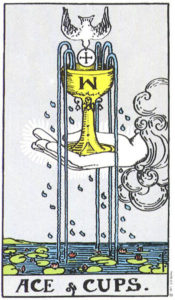 It may indicate a new relationship. Both are emotionally satisfied. They fill blissed together. It's just they need to nurture this affection and take it to another level.
Read other Marriage, Love Life Articles by Astrology and Tarot:
If you want to read, promise in birth chart and marriage life with dasha, click this link – https://tarotschoolofindia.com/marriage-love-life-prediction-by-astrology/
A lady was dating a guy and she broke up with him several times but again came back in relationship with him, click this link to know whether they got married or not and why she use to forgive her boyfriend every time. Click this link – https://tarotschoolofindia.com/marriage-life-prediction-by-astrology/
See Marriage life prediction by Tarot, where that lady who is married, was looking to get support from her husband, but she didn't got it. What she did later to overcome that problem, click this link – https://tarotschoolofindia.com/love-tarot-spread-marriage-prediction/
If you like my articles don't forget to subscribe, share, like and comment.
For more updates press the like button for my page Tarot School Of India – https://www.facebook.com/tarotschoolofindia/
You can also read other articles like how to read tarot cards for yourself and clients.
Read Tarot Card Spreads like Three Card Tarot Apread(with astrology also), 5 card tarot spread, celtic cross tarot spread, marriage predictions(will I get married to my lover, relationship with husband/wife in future), education related query like (will my son/daughter get admission in desired college), career prediction (like will I get job in this company etc), medical related query (when I will get recovered from health issues). Articles on Top 10 cards which may symbolizes success, happiness and prosperity in career, finance, love(relationship) are mentioned. For all my articles you can check my blog – https://tarotschoolofindia.com/blog/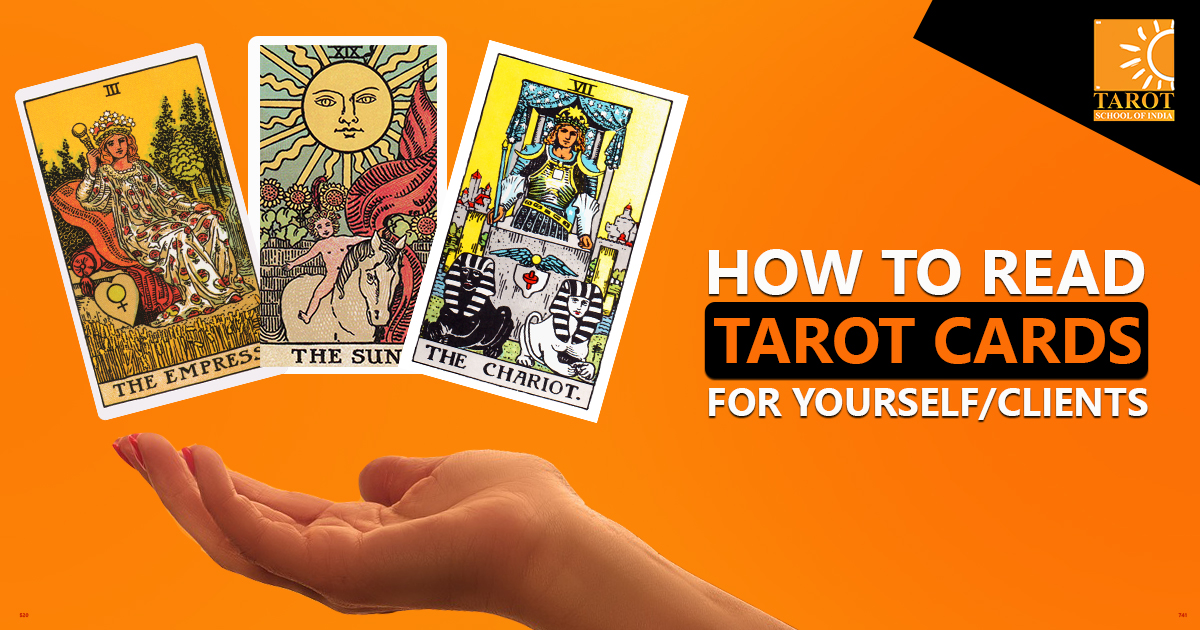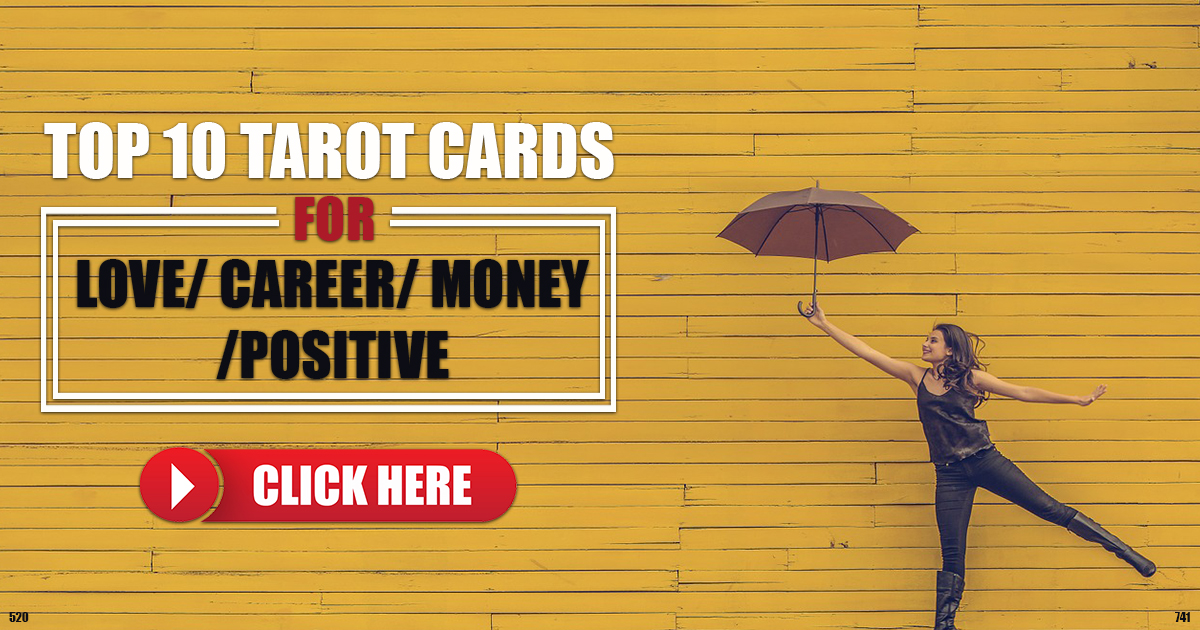 For more update, remedies, Astro tips, Tarot Tips, Vaastu tips. Follow us on Instagram – vineetsakhuja65
Book your Tarot & Astrology Reading for Love/Marriage Relationship, Career, Heath etc: 
Learn Tarot Cards from Tarot School of India