Difference between Tarot and Astrology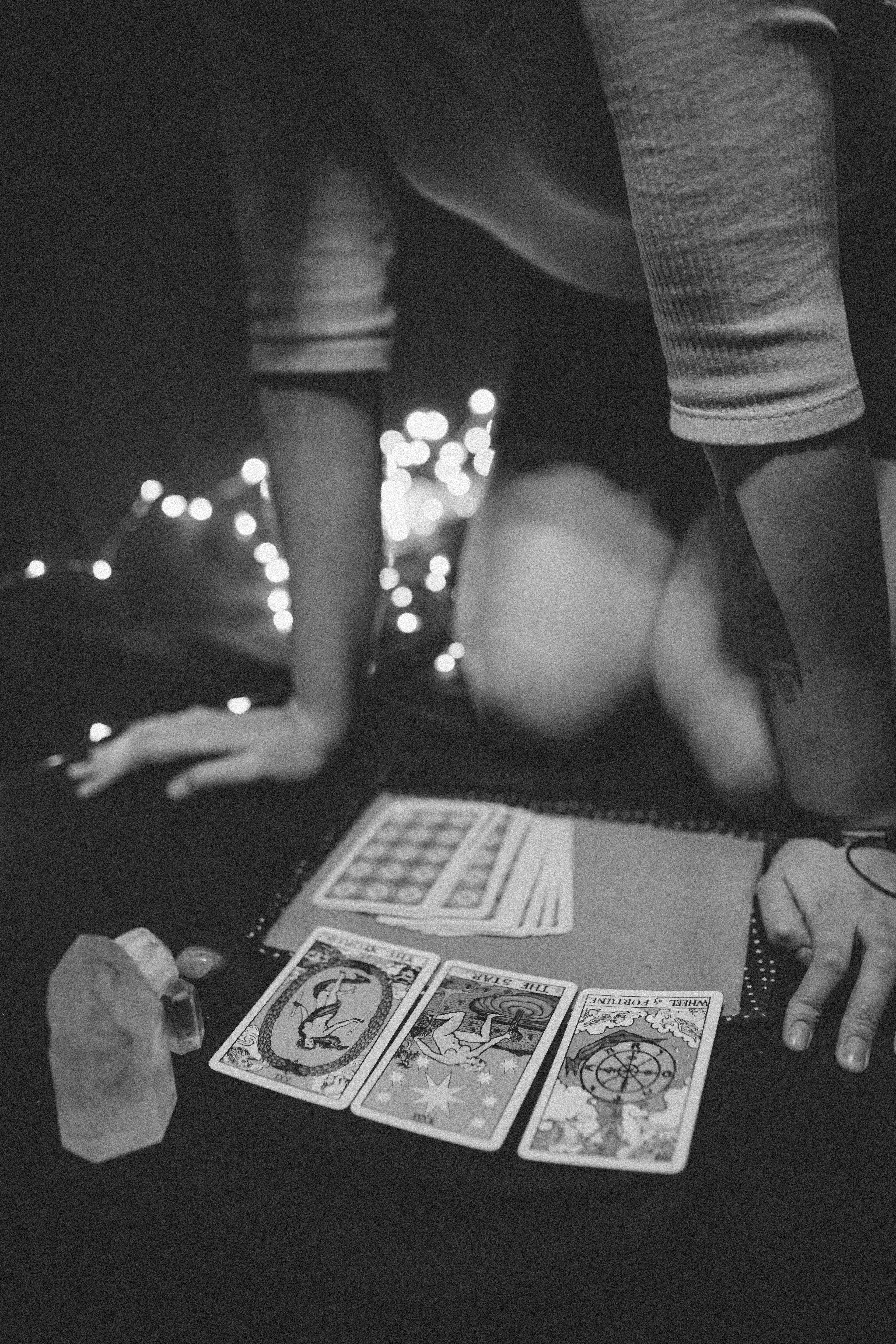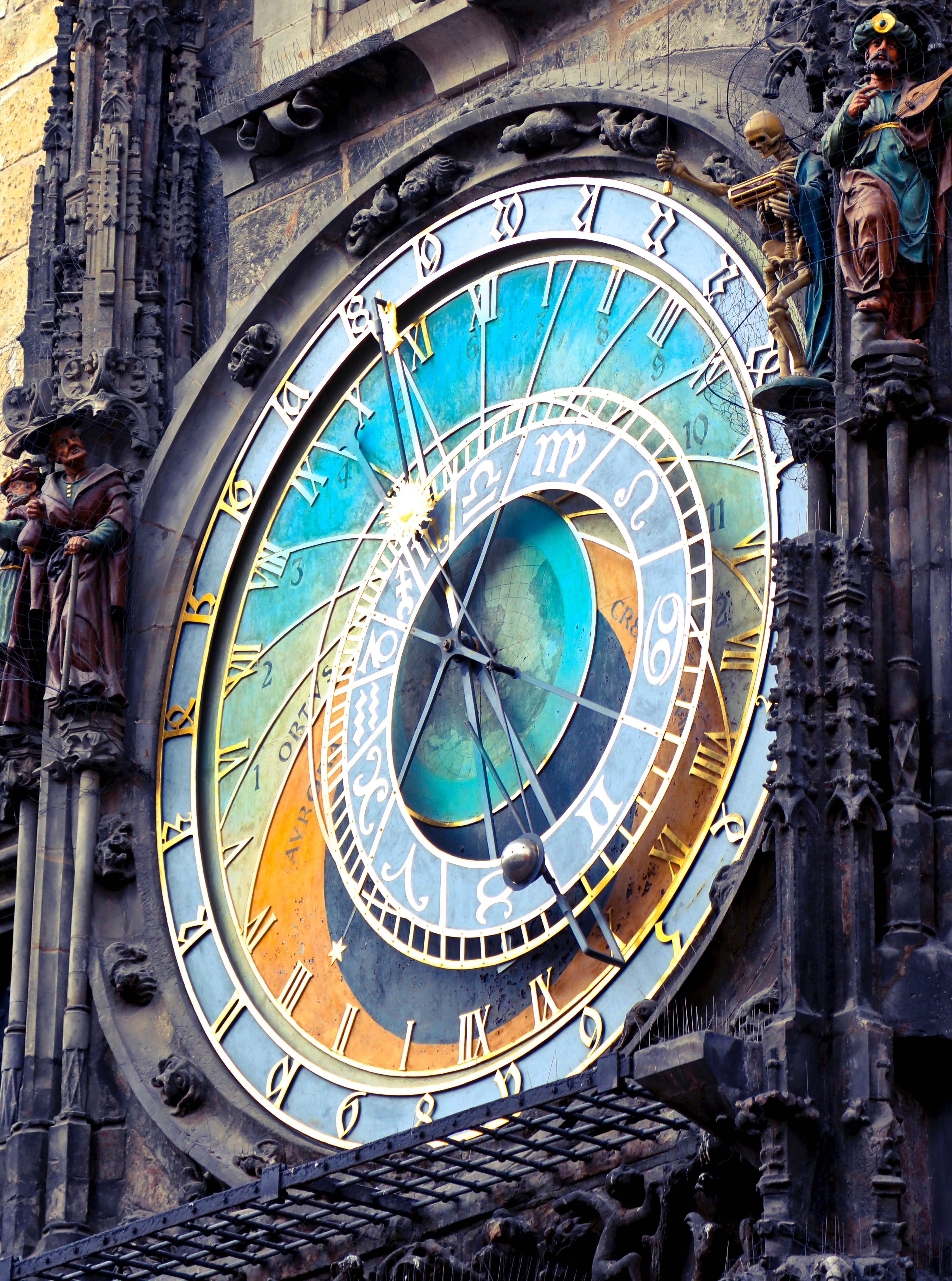 There are some major differences between Tarot and Astrology though, there are similarities also but I am sharing differences below here.
Tarot Vs Astrology
The biggest difference in Astrology and Tarot is that an Astrologer needs birth details like Date of Birth, Time of Birth and Place of birth of native who has raised question or come to you for reading. Where as in Tarot, you don't need any birth details. Predictions are merely given on the basis of the Tarot Cards that have come for reading.
2) Second difference between Tarot and Astrology is that an astrologer always give prediction after considering birth chart of the native. But in Tarot, querent gives his/her prediction after analyzing all Tarot Cards.
3) Third difference between Tarot and Astrology, is that Astrologer gives prediction on the basis of planets placement in birth chart, planetary period that is Dasha and concern divisional chart etc. In Tarot, Predictions are given on the basis of the Cards that comes  up in reading. Tarot Card Reader can use different type of Tarot Spreads to answer native queries.
4) Fourth difference between Tarot and Astrology is that in Astrology, Astrologer can predict about mother, father, siblings wife/husband etc even if native has not asked  for it. In Tarot, Tarot Card Reader can't predict about Parents or siblings or love partner unless native has ask for reading for that particular person/relationship. For example, if question is related to career then Tarot Card Reader can give prediction related to career only. Tarot can answer for any relationship that native wants to know for instance, all things about Love- Relationship reading.
5) Fifth difference between Tarot and Astrology are of branches or types of cards. In Astrology, there are various Branches like Vedic Astrology, KP Astrology, Naadi Astrology etc. In Tarot, there are different types of Tarot Cards like Rider Waite Tarot Cards, Osho Zen Cards, Angel Cards etc.
6) Sixth difference in Tarot Vs Astrology is of difference in timing of events. In Astrology, astrologer can predict about the past event also even if native has not ask for. In Tarot, Tarot Reader can also like when using three card Tarot Spread or other Spread like Celtic Cross Spread etc.
7) Seventh difference in Tarot Vs Astrology, that Astrologer can point things more accurately about physical appearance as compared to Tarot. For instance Aquarius Ascendant in birth chart or Navamsha Chart, person may have good height specially when Saturn associates with them. For instance
Amitabh Bachchan

8) Eight difference between both divine science is that Astrologer can predict about birth time environment also. For instance, if someone has malefic planet in the sixth house and Mercury is also under malefic influence and Dasha that native is born is related to above dasha which is afflicted it shows during his/her time of birth, there may be difference in opinion between native parents and kid maternal. Their relationship may be going through some tough situations.
LORD KRISHNA HOROSCOPE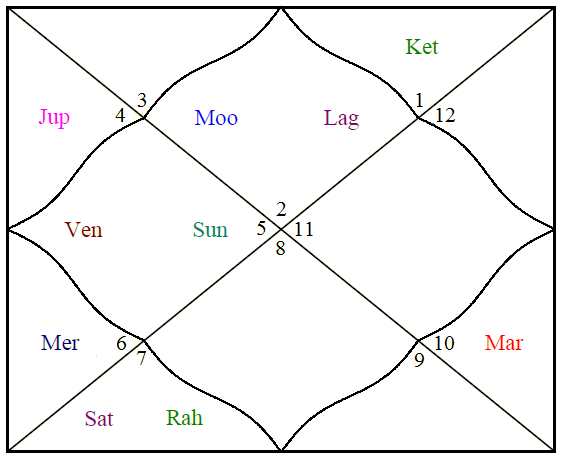 In Lord Krishna horoscope Fourth house lord is Sun. This Sun fourth house lord is conjunct with sixth house lord and eight house and twelfth house lord aspects the fourth house. When sixth, eight, twelfth house lords connects with fourth house, shows native may not get the love of mother or mother may suffer or can be reason to born away from home. Like born in third house dasha, with fourth house under affliction will show native will move away from home soon after birth. Lord Krishna was born in Rohini Nakshatra which is of Moon which is third house lord in Lord Shri Krishna horoscope.
9) Ninth difference between Tarot and Astrology is that by Tarot we can select the best option among options available. For example, there are three job company options lets say Company A, Company B, Company C.
Which company I should join job?
In such case, Tarot can answer it perfectly as compared to birth chart in Astrology.
We can know it by Astrology also more better with the help of Prashna Kundli as compared to birth natal chart.
10) Tenth difference, in Tarot vs Astrology reading is that Tarot Reading is more easy as compared to Astrology reading specially when giving answer in Yes/No.
11) Eleventh difference between them is that in Tarot Reading you need a sacred place to give Tarot reading. It's better to do reading at same place always. Astrology reading you can give anywhere. While travelling, one should not carry Tarot Cards everywhere. As far as Astrology is concerned, you can carry your laptop or mobile software which you use for giving astrology sessions.
12) Twelfth point in Tarot Vs Astrology, is that one can know exact number of brother, sister or kids one may have can be known by Astrology. This only few astrologers knows the formula for it. As far as I am concern it can't be determined by Tarot.
13) Tarot Card reading can be learn in shorten span of time as compared to astrology.
14) You can learn l more in Astrology if you know Sanskrit. Reason being there are many shalokas in Astrology forms basis for prediction. There are many authors who has anaylse same shalokas but with different meaning. In Tarot, there is no role play of Sanskrit.
15) If you want to know about other person nature or thinking, but you don't have his/her birth details, then Tarot is best to answer it.
16) It is believe if one has good intuition, then Tarot Card Reader can do more far better. There are multiple Tarot Spreads & with help of intuition it helps Tarot reader to use right Tarot spreads in helping the individual for his/her query. With help of intuition, Tarot Reader can interpret the card more accurately by relating to the environment or question ask for. Read article below, how to develop Intuition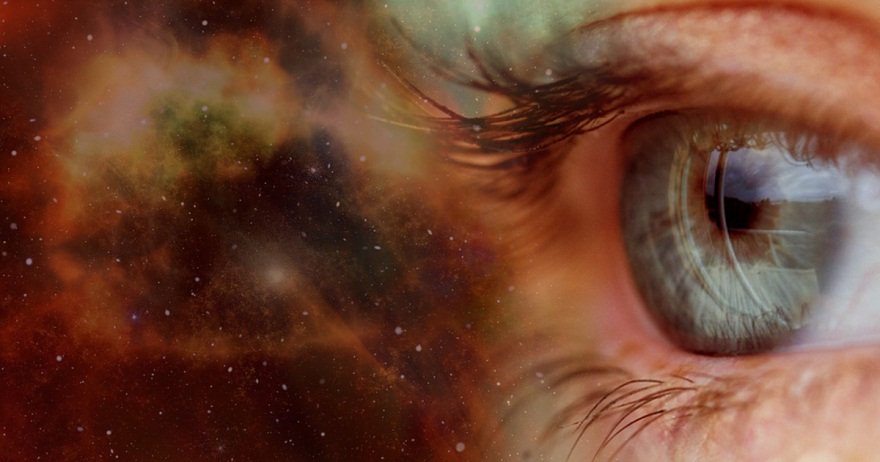 When the tarot card reader spreads the deck in front of the individual and asks to choose a card therefore depending the card he/she chooses the reader predicts through intuition what message card wants to convey to the one who is taking reading. The more connection the reader has with cards the more his intuition responds and will bring more accuracy of the reading.
As far as Astrology is concerned, it is more based on mathematical calculations. For example, divisional charts are made on the basis of ascendant degree. Nakshatra lord or sub lord all calculations are done on the basis of the planets longitude. For instance, if some one is born with Aries rising Ascendant sign, then it will be Aries rising Zodiac sign always, if chart is open with any software.
Read other Marriage, Love Life Articles by Astrology and Tarot:
If you want to read, promise in birth chart and marriage life with dasha, click this link – https://tarotschoolofindia.com/marriage-love-life-prediction-by-astrology/
A lady was dating a guy and she broke up with him several times but again came back in relationship with him, click this link to know whether they got married or not and why she use to forgive her boyfriend every time. Click this link – https://tarotschoolofindia.com/marriage-life-prediction-by-astrology/
See Marriage life prediction by Tarot, where that lady who is married, was looking to get support from her husband, but she didn't got it. What she did later to overcome that problem, click this link  to read best love Tarot Spread- https://tarotschoolofindia.com/love-tarot-spread-marriage-prediction/
How to Read Tarot Cards – https://tarotschoolofindia.com/how-to-read-tarot-cards/
Love Relationship Reading – https://tarotschoolofindia.com/love-tarot-card-reading-5-card-tarot-spread/
5 Card Tarot Spread –
Three Card Tarot Spread – https://tarotschoolofindia.com/three-card-tarot-spread/
Check how to read Celtic Cross Tarot Spread in easy way- https://tarotschoolofindia.com/celtic-cross-tarot-spread/
Know how to read Personality by Tarot Spread – https://tarotschoolofindia.com/personality-tarot-spread/
Prediction by Tarot and Astrology – https://tarotschoolofindia.com/marriage-prediction-by-tarot-and-astrology/
For all my Tarot and Astrology articles you can check my blog – https://tarotschoolofindia.com/blog/

Pick a Card – 2020 Predictions – For first three months